Guest Facilities
We have a NO SMOKING policy in rooms but provide pleasant private outdoor areas for smokers and there is FREE parking outside your room.
BICYCLES & SPORTING / FISHING EQUIPMENT - are not permitted to be placed in your rooms. Please advise on booking that you require storage for your items and we will endeavor to secure them for you during your stay.
Adjacent to reception is a dining area, where breakfast is served. You can read the paper, watch the news on TV and relax while Bernie cooks his specialty Big Breakfast (you will need to be hungry).
This area is also very popular for seminars or corporate meetings suitable for up to 16 guests. Refer Corporate Page
The computer corner is available to all guests, with high speed internet access. FREE High speed wireless is available in all suites plus FREE FOXTEL.
The pool table is a place to relax with fellow guests after a busy business day.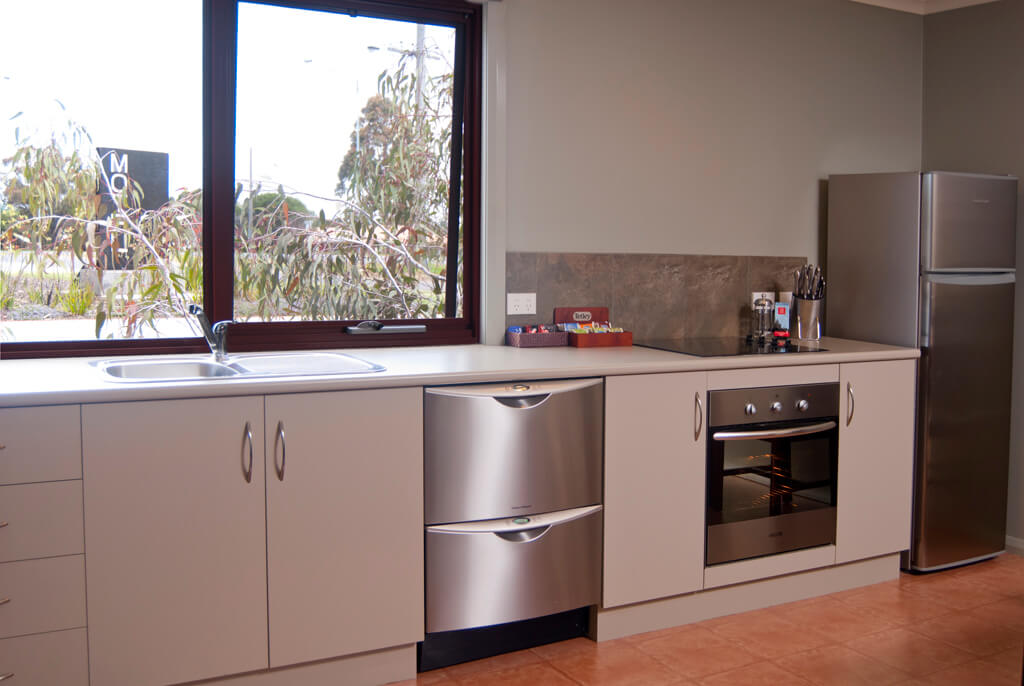 Check at reception for availability of the gym.
Subject to availability, a transfer to the train or town centre can by arranged by your hosts or by taxi.
Dining Options: We have four restaurants that will deliver to the suite, Chinese and Indian cuisine .The very popular meals from the Grand Terminus Hotel,. are served just as you would receive in the hotel restaurant, but at your dining table in your suite and charged back to the room account.
Mini Bar: Our very popular wines are always a must try, with Pinot Grigio, Shiraz and Marlborough NZ Sauvignon Blanc We also have small bottles of Sparkling or Red, just enough to enjoy with dinner. The reasonably priced beers are an enjoyable addition to the evening meals as are the cans of spirits as a before or after the choice is yours.There are chocolate, nuts, cookies, chips, fruit juices, pure springwater and cheese and cracker snacks - enjoy.